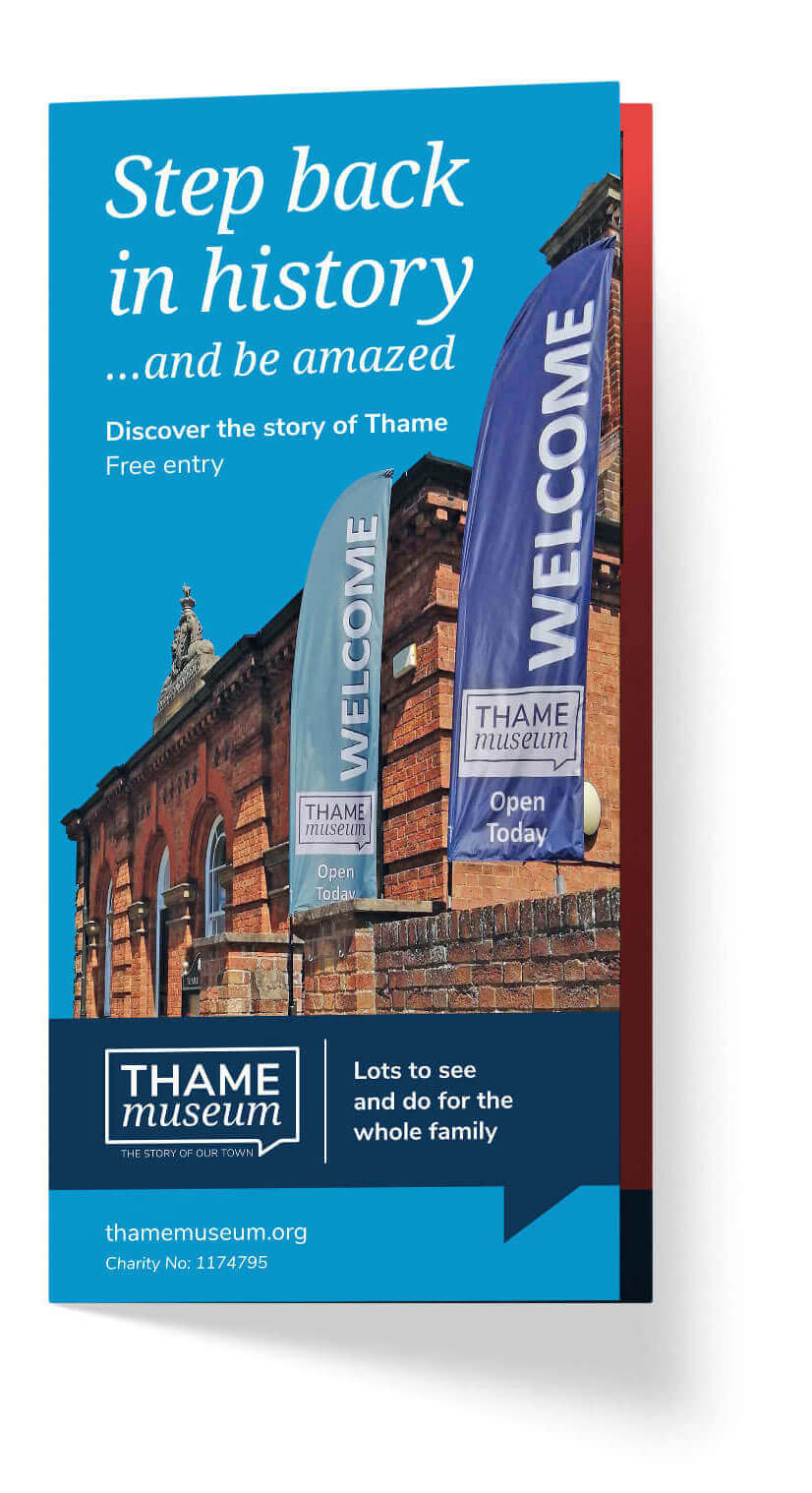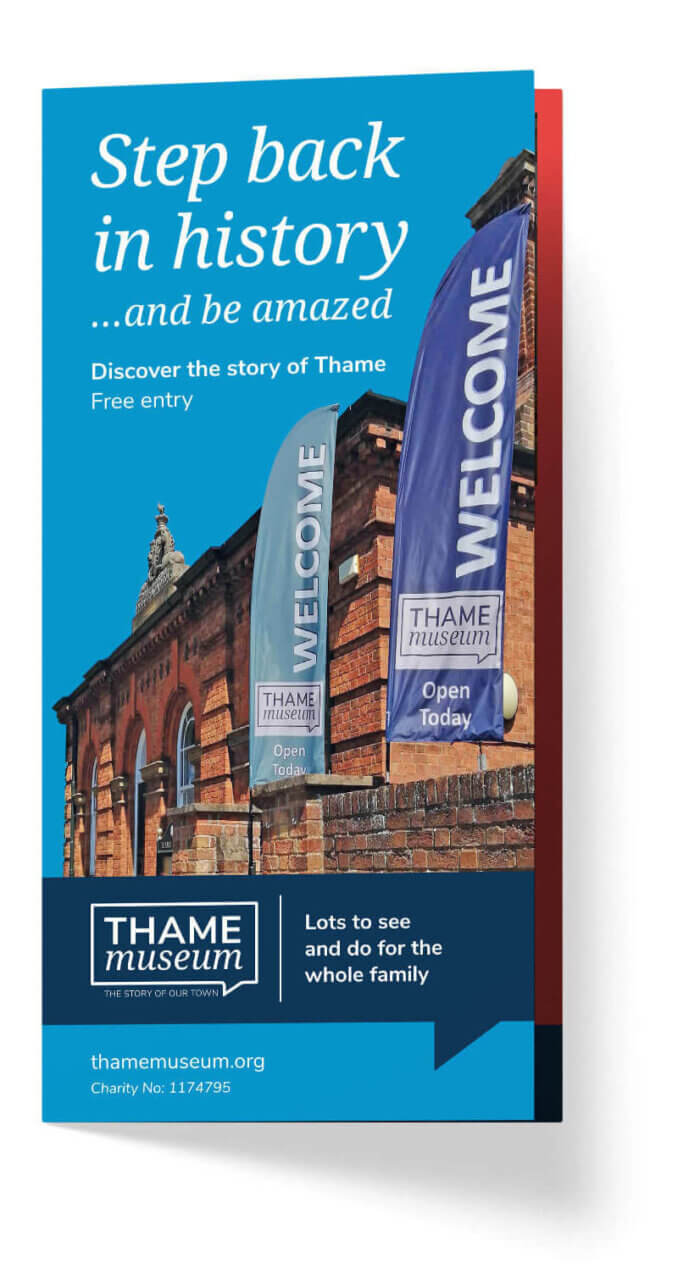 Sponsored by Martin & Co Oxford, Thame Museum approached Tinstar with a brief to design and produce a DL tri-fold leaflet that would increase footfall, stand the test of time, shine a light on permanent exhibitions and promote the museum's educational value and facilities to the wider community.
Thame Museum stands as a beacon of history, culture and community in Oxfordshire, with a commitment to enriching the lives of Thame's residents and visitors through education and inspiration. A well-designed leaflet will help Thame Museum enhance its outreach and stimulate tourism.
After assimilating the already-established brand guidelines, we set about editing the supplied text and numerous photos into a clear, concise message, keeping information about exhibitions, education and shopping in distinct, attractively designed areas. Newly illustrated icons and a simple map were created to fit in with the colours and style, seamlessly tying the leaflet design together.
Get a Quote
Some Benefits of a Well-Designed Leaflet
Increased Visibility
A leaflet serves as a portable representation of the museum, carrying its message wherever it goes. By distributing the leaflets across Thame and surrounding areas, the museum can raise awareness about its offerings, attracting both locals and tourists alike. The leaflet acts as a beacon, guiding individuals towards the museum and inviting them to explore its captivating exhibitions.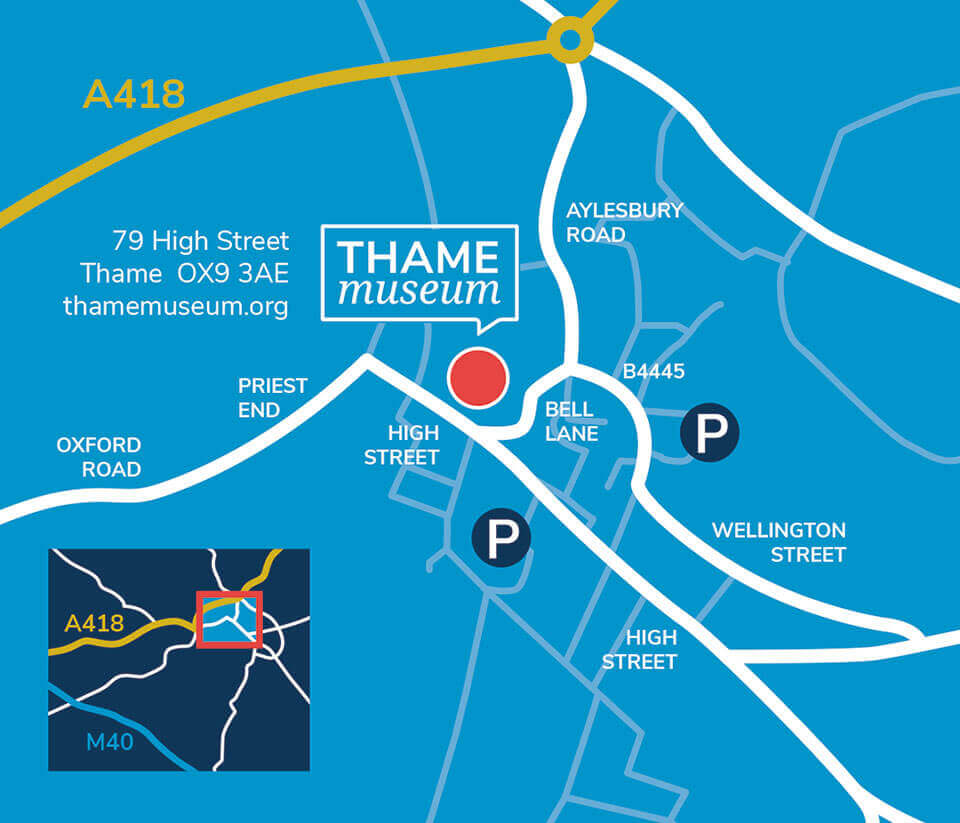 Informative and Engaging
A carefully crafted leaflet provides a concise yet comprehensive overview of Thame Museum, highlighting its key attractions, facilities and educational value. It effectively communicates the museum's value proposition, intriguing readers and compelling them to visit.
Targeted Marketing
By strategically placing leaflets in local businesses, visitor centers and hotels, the museum can target individuals who are likely to have an interest in history, culture and local heritage. The leaflet becomes a powerful marketing tool, reaching potential visitors directly and piquing their curiosity to explore Thame's historical tapestry.
Promoting Word-of-Mouth Recommendations
A well-designed leaflet is not just informative; it also becomes a souvenir that visitors can take away with them. By crafting an attractive and memorable design, the leaflet encourages visitors to share their experience with friends, family, and acquaintances. These word-of-mouth recommendations will boost the museum's reputation, attracting more visitors and ensuring its sustained growth.